On your mobile device, you can add a task, sub-task, or section to anywhere in a project by simply dragging the add button. Here's how it works:
Add a task in Today, Upcoming, or a project view 
Drag and drop the Dynamic Add Button to the position where you want to create your new task.
Enter your task's name and add any details.
Tap the arrow button to save the task.
To create a sub-task, drag the Dynamic Add Button below the parent task and then slightly drag it to the right.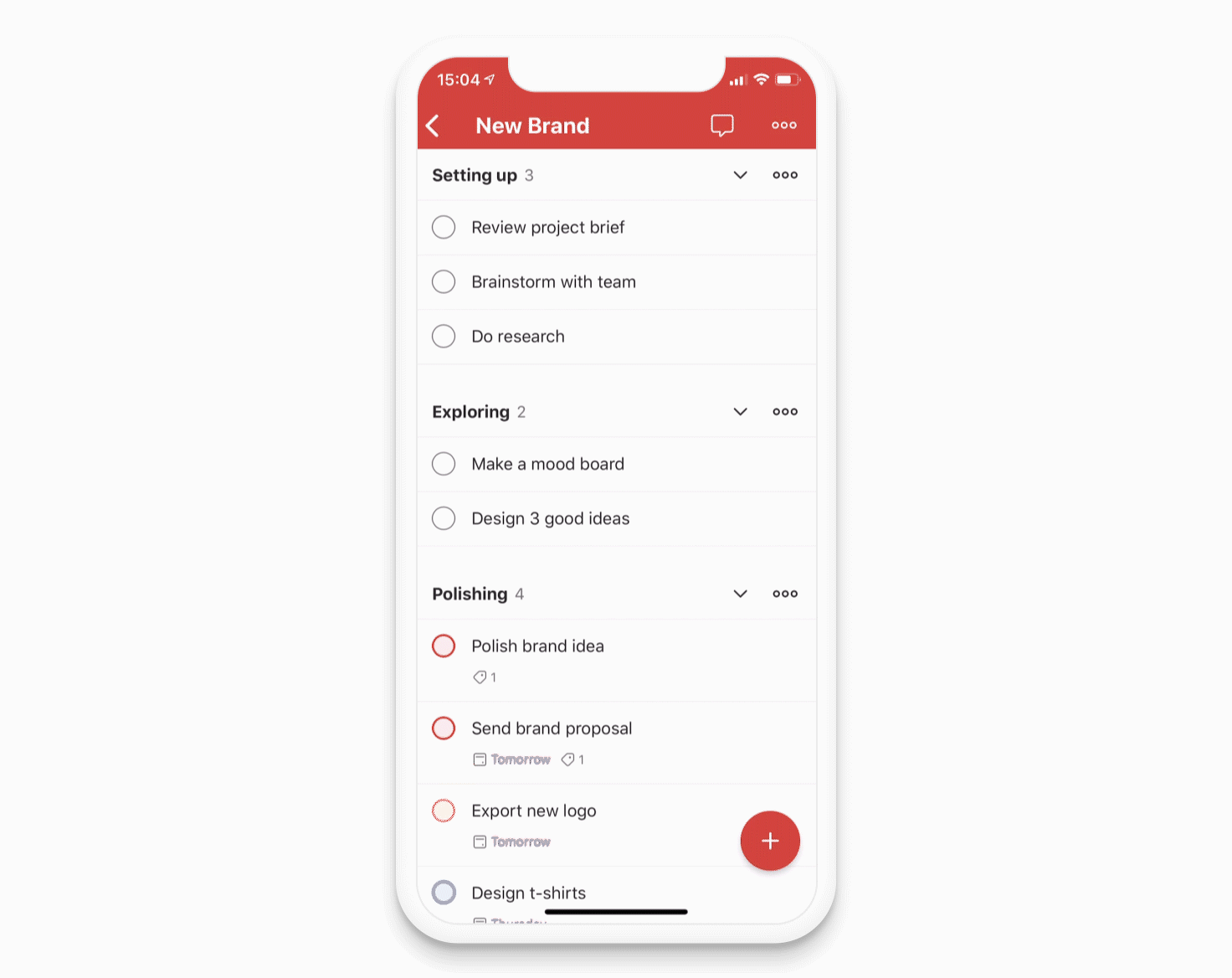 It's not possible to create sub-tasks or sections in Today or Upcoming.
Add a section in project view 
Long press the Dynamic Add Button, then drag it all the way to the left of your screen and drop it between sections or below an existing section. You should see "Add section" when you've moved it to a place where a section can be created.
Enter your section's name.
Tap the arrow button to save the section.
FAQ
No, it can only be used to create tasks and sections. In projects using the List view, you can use the Dynamic Add button to create sub-tasks.
No, it can only be used in Today, Upcoming, and projects.
In Board view, the Dynamic Add Button is not present. Instead, tap Add task at the bottom of the column.